Ireland, Westmeath - Jumping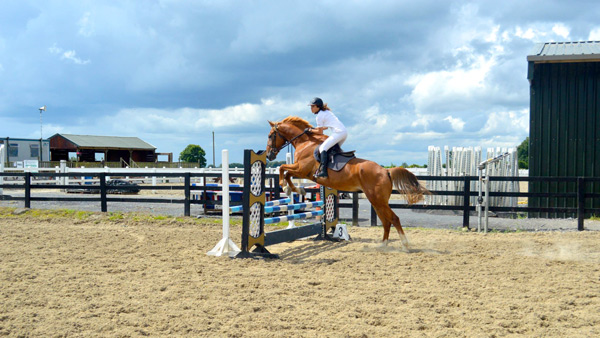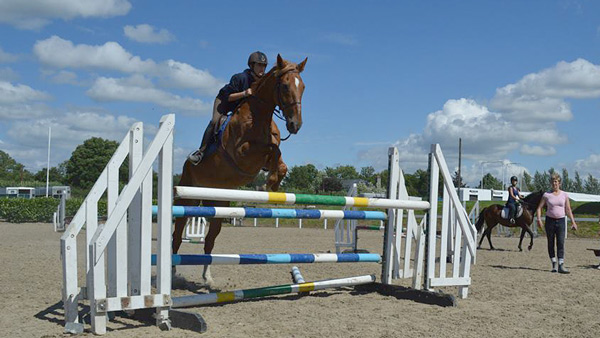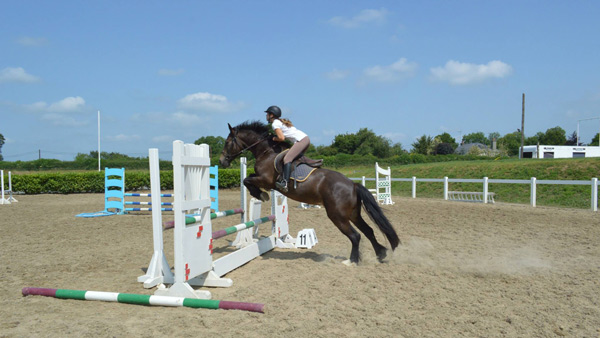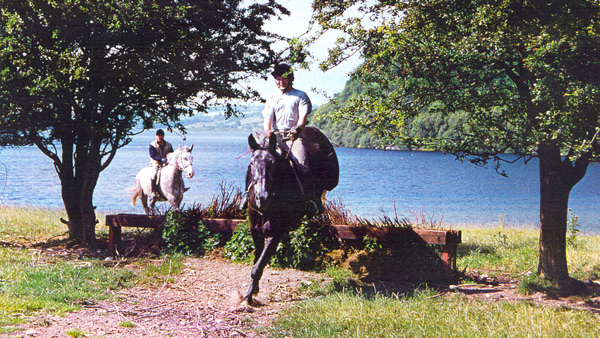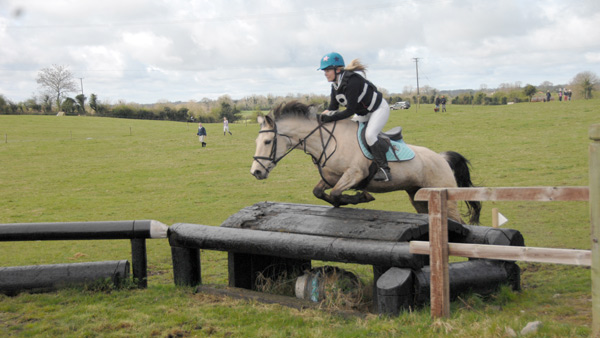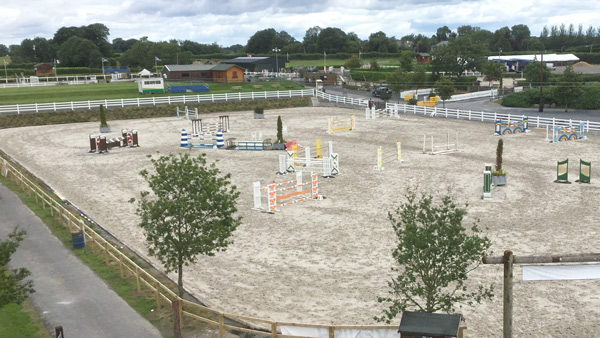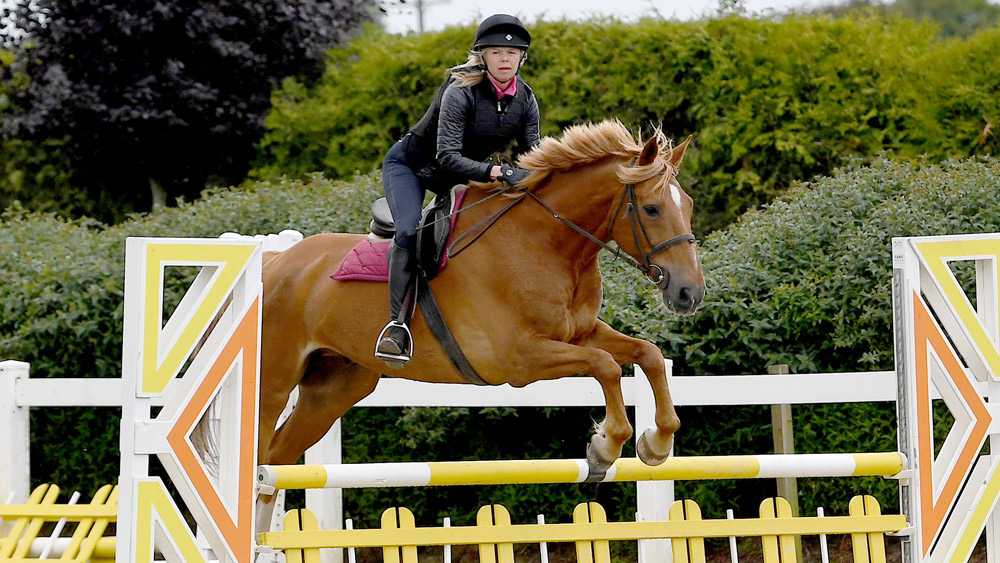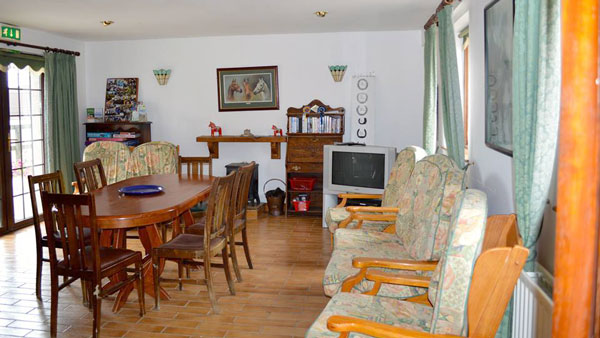 Welcome to our nice equestrian center, with riding stables and four outdoor arenas. This facility hosts several major jumping competitions and, most importantly of all, there are a large number of jump happy, well-groomed horses and ponies. The equestrian center is located within an hour's drive of Dublin. The best thing about the Irish and Irish horses is that they make things so much easier and fun.
In this lovely horsey environment you will ride two sessions each day. The equestrian center specializes in jumping and, when combined with cross-country classes, it is a perfect combination. You will have two lessons each day on a horse suitable for your level of riding.
Every Friday, there is practice jumping competition where you can choose the height at which you want to jump (from 60cm to 100cm). The relaxed atmosphere does wonders for your confidence and performance. The feeling of having a perfect launch is something that simply cannot be described in words.
You stay in the equestrian center's lovely guesthouse and eat well with the family. You will definitely return, again and again.
Riding
The Irish love to jump and a lesson without jumps is simply not fun. If you want to do a lot of jumping on jump happy horses, you have come to the right place.
This destination is perfect for those who:
Think they don't get enough jumping at their riding school
Have become a bit afraid of heights and want to jump on safe horses
Jumped when young and want to quickly get back their jumping "sense"
Want to learn more about how jumping horses are trained in Ireland.
A jumping course is always erected in the indoor arena during the winter and there is a course in one of the large outdoor arenas from March to September. During your stay, you get to improve your sense of distance, jump different lines as well as entire courses. You jump the height that suits your level of training. The goal is not to jump as high as possible over an individual jump, but rather to make you a better jumper, so the maximum jumping height is 100 cm .
Every Friday, there is jumping competition where you choose the height at which you want to jump (from 60cm to 100cm). In the summer, there are also official competitions every Saturday in which you can also participate. Participation is based on your agreed level of ability and entry is payable on site, EUR 50 registration fee, and approximately EUR 20 entry fee.
There is also a cross-country course comprising thirty obstacles that you can jump when the weather and the ground conditions allow. You will enjoy a warm and welcoming genuine Irish horse environment. You will enjoy your stay.
Weekend: You will get five lessons over three days. Your first lesson is on Thursday afternoon. On Friday and Saturday, you will have two lessons each day. On Sunday, you have breakfast and depart.
Week: Arrive Monday afternoon / evening. You then ride two rides / day and depart the following Sunday after breakfast.
Accommodation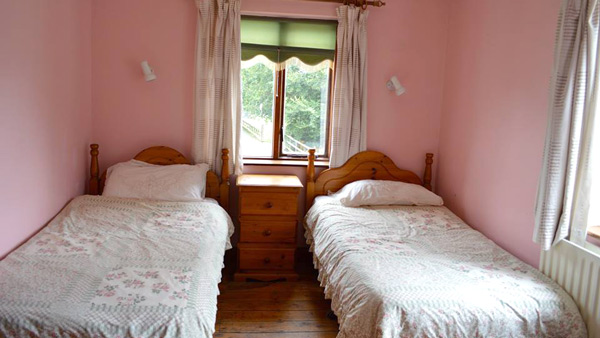 You will stay in the farm guesthouse or farmhouse, in a double room with shower / toilet. Two of the rooms have shared shower / toilet. There is access to a kitchen and a common room with TV.
You will get to eat homemade food together with the other guests. You get a hot cooked Irish breakfast, a hearty meal at noon and a light dinner. In between, you have access to coffee, tea, cookies and fruit. You can purchase your choice of alcoholic beverages in advance and bring them with you.
Horses
The horses are Irish sport horses and approximately 155-170 cm (61-67 in) at the withers. They can jump all types of obstacles and cross-country courses.
During the winter, there are about 15 horses and over the summer about 20-30 horses. The number varies as the horses are bought and sold continuously. After a stay here, it is not impossible that you want to take "your" horse home with you. There are also a number of ponies available for jumping, as well.
You will generally ride several horses, but if you prefer to ride the same horse that's fine.
Climate
The climate is mild. Temperatures are largely the same throughout Ireland. May and June are the sunniest months. July and August are the warmest with a normal daytime temperature of between 21-24 ° C. November-March are the rainiest months.



Travel Information
Ability description: Jumping Level 2-5 >>
Included in the price: 3 or 6 nights, 3 or 5 days riding, full board (excl. drinks)
Not included: Flights, transfers, drinks.
Travel: Book flight/rental car >> We help you book your flight if you wish.
Fly to Dublin.
You can then choose between train or bus from Dublin to Mullingar and the trip takes about 1 hour. Times and prices are available from Irish Rail and Bus Eireann.
Transfer: Book in advance with HorseXplore and pay on spot.
From Dublin Airport, about 160 EUR/car/each way.
From Mullingar the transfer is included.
Car: If you want to explore the surroundings on your own, we recommend a rental car.
Season: March - October
Single room: Can be booked with a supplement. For price click on "Book on request" under Dates & prices.
Currency: EUR
Credit card: Yes, accepted by equestrian center.

Wifi: Yes in the club room at the stable.
Electricity jack: English, three stick.
Group size: 2-8 riders
Age limit: 8 years old accompanied by parent, travel alone 10 years old.
Closest village: 3 km to Mullingar
Beach: No
Pool: No
Misc.:
Riding equipment to borrow: Helmet
Saddle bag available: No
Special diet: Inform when booking, meals are traditional Irish.