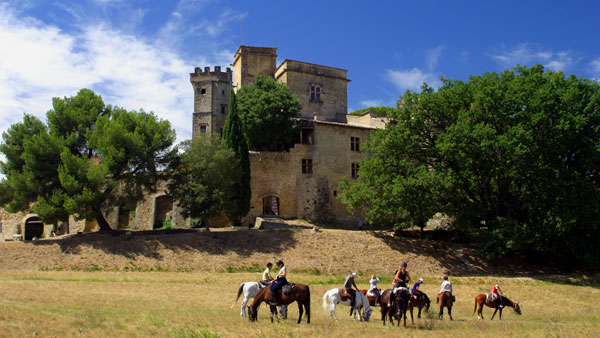 On this popular ride, you will pass through the lower parts of the French Alps and through fields of sage and lavender. The ride goes from the Luberon National Park to the foot of Mont Ventoux. It goes through the Provence of light and scent, between the Alps and the Mediterranean. You ride through a varied landscape with beautiful views and fields of lavender.
The scenery is magnificent and you see the snow-capped Alps in the north and the Mediterranean to the south. You travel along roads that the Romans built more than 2000 years ago. The days are broken with lovely picnics, and as most people know Frenchmen take their food seriously. After a siesta, you wake up, rested and hungry for more great riding.
It is important that you can control a horse in a walk, trot and gallop.

The information on this page is for this ride specifically.