Estonia, Kohala – Country Manor Weekend on Icelandic Horses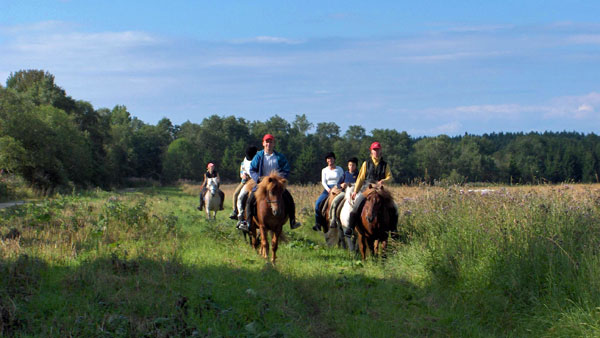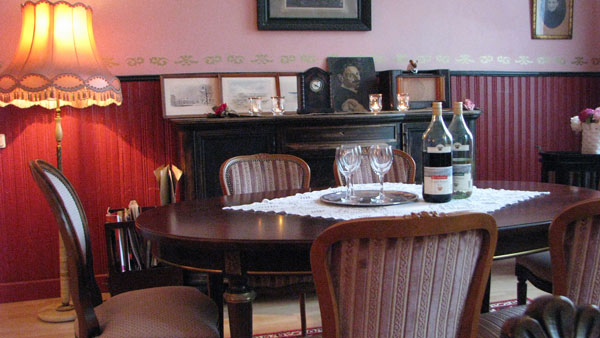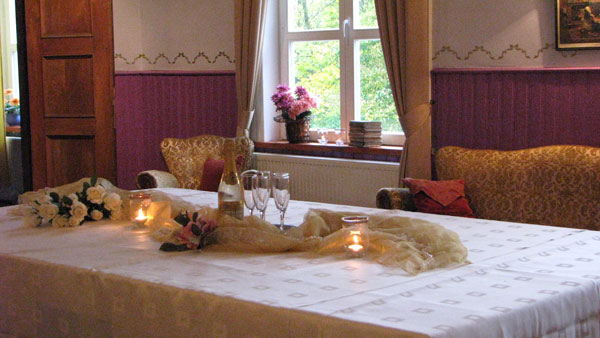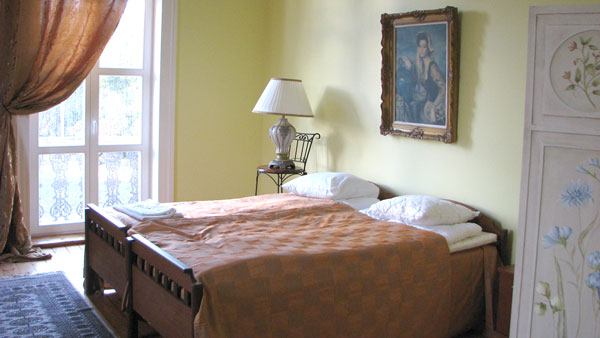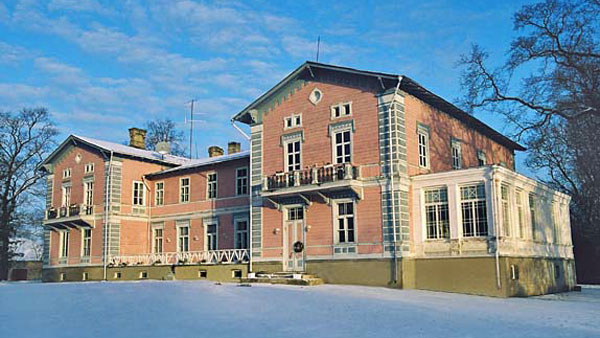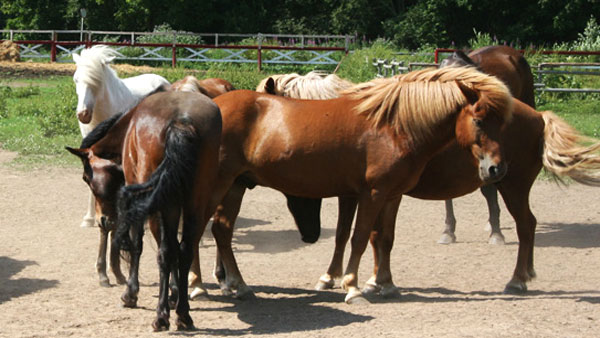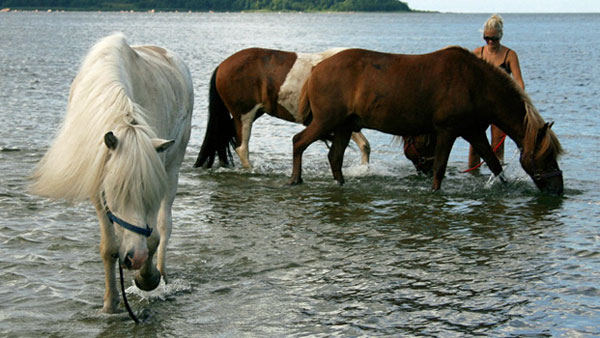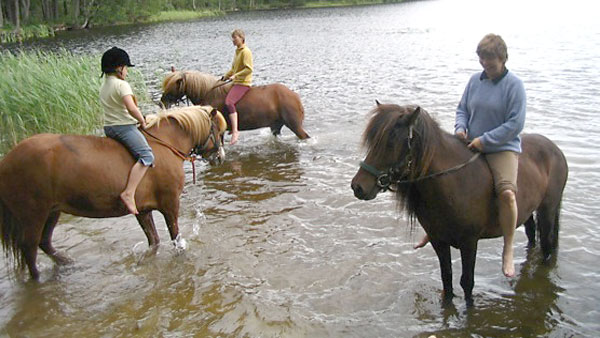 Welcome to this charming country manor, only 120 kilometers (75 miles) from Tallinn. The architecturally beautiful main pink building is made of wood and was built in 1875.
The enthusiastic owners, Mika from Finland and his wife Karin, have spent the last ten years refurbishing and renovating this 2000sq meter (21,500 sq ft) manor. It is beautiful and grand inside with large windows and 4-meter (13 ft) ceilings. Each room is painted in bright colors and there are drawing rooms including one with a billiard table, and cozy smaller rooms for sitting and talking. There is also a bar, of course, and if it is unstaffed, you just write down what you take.
The basement, with its whitewashed arches, is finely furnished with spacious double and family rooms.
There are 19 beautiful Icelandic Horses, some coming from Iceland, and each year, new cute foals are born. The horses have a very good temperament and there are calmer horses for those who are beginners and friskier horses for those with more riding experience.
Anne-Lis in the stables will do her best to match the right horse with the right rider. If there are big differences in riding experience, you will be divided into two groups.
Program
After arriving on Thursday, you will have time for a ride before being served a beautiful three-course welcome dinner. The next morning, we leave on a four-hour ride.
The bridle paths are fantastic and almost endless. They pass through wide-open meadows and include soft sandy tracks in the forest. After a few hours riding, you will enjoy your lunch break and be treated to hot picnic. At a good pace, you will then ride home. Once home, do not hesitate to book a sauna in the beautiful spa area, where there is also a large fireplace, if you need to warm you up.
The following day it is off to the sea, the path is beautiful and once there, you will enjoy the high cliffs and fine white sandy beach. Toolse, an old fortress from the fifteenth century is located here and is a fabulous picnic spot. Today's ride is nice and long and the fresh sea air will wear you out. Most people choose to go to bed early.
On Sunday morning it is breakfast and departure.
Climate



Travel Information
Ability description: Level, trail ride 2-3 >>
Included in the price: 3 nights, 3 days riding, full board (excl. drinks), transfer from Rakvere
Not included: Flights, drinks, insurance and extras not mentioned
Travel: Book flight/rental car >> We help you book your flight if you wish.
Fly or take ferry to Tallinn, then rental car or bus to Rakvere, approximately 1.5 hours. Ferry timetables and prices, see www.tallink.se. Bus Times and prices Tallinn - Kuivastu are available at www.bussireisid.ee.
Transfer: Book in advance with HorseXplore and pay on spot.
From Rakvere to equestrian center, included.

You can also have transfer from Tallinn.
Price: About 170 EUR/one way/car of 2-8 people, pay on location.
Riding: Outdoor riding on roads and paths, flat terrain.
Single room: Can be booked with a supplement. For price click on "Book on request" under Dates & prices.
No. of rider: Minimum 4, max. 10