Croatia - Zagreb Trail Ride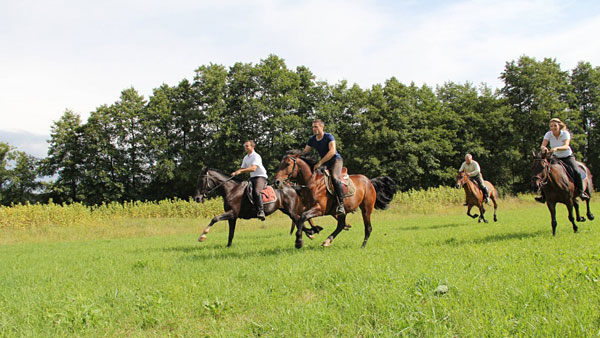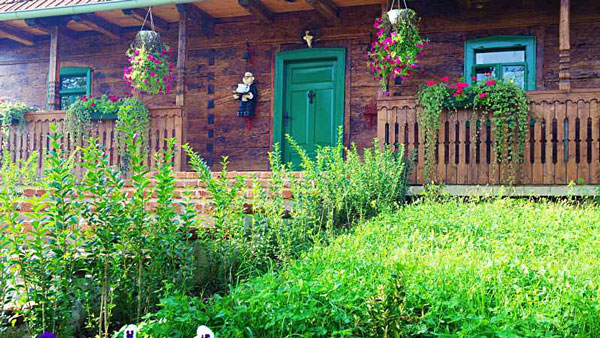 A stay on this traditional farm will allow you to explore this lovely Croatian countryside from the back of a horse. The countryside around the estate has an abundance of wildlife and is breathtaking with unspoilt mystical woodlands, hills, fields and crystal clear springs. The undulating terrain allows for riding at all paces. You will love the peace and tranquility of the beautiful surroundings and get to know all the farm animals and maybe even spot deer and other wildlife.
The trip is characterized by a peaceful and harmonious existence, with time for both spa visit and excursion to a national park that is said to be one of Croatia's (if not Europe's) most beautiful places. Once on the farm you can soak up the traditional farm life that takes one back in time, away from the present day stress and everyday must-haves, and enjoy well prepared Croatian food.
Bojan and his team take a break in 2020 and are back again in 2021

Program
Preliminary day-by-day program
Day 1. Transfer from the airport to the farm, settling in with a complementary welcome drink and an introduction of the farm, the owners, the area etc. Lunch and dinner are both served during the day.

Day. 2. After breakfast riders are taken to the stables and introduced to the horses. The first ride will take you through many picturesque villages riding uphill. You will gallop or canter over open meadows. The trail will take you by the old watermill, through the old forest and back to the estate where you will stop for lunch. Later on your second ride will take you on a slower ride walking and trotting through the estate grounds itself. You may ride past cattle and sheep grazing in the fields and you will discover hidden forest trails and some wells. Your relaxing ride takes you back to the farm where you will enjoy a delicious dinner.
You will be in the saddle for 4-5 hours.
Day 3. You will ride out from the ranch following old hunting routes through forests and meadows, eventually reaching the banks of the Kupa. The horses will be left to rest here and guests will climb into traditional wooden boats, setting off on an short rafting trip (2.5 km) on the calm waters until reaching a small, sandy beach. This is a great spot to relax or to enjoy some swimming whilst a traditional lunch is prepared. After finishing the meal you will saddle up again and ride back to the farm.
Approximate riding distances: 23km in the saddle (and 2.5km by boat!)
Day. 4. Today is a rest day for both horse and rider. So the guests are taken sightseeing and will make a visit to the wonderful Plitvice National Park and Falls. This attraction is protected by UNESCO and is one of the most beautiful places in Croatia, if not Europe. Countless waterfalls, some large some small create an amazing scene of natural beauty and wonder. Entry fees is paied direct (approx. 110-150 Kuna). You return to the ranch later to spend the night.

Day 5. Today your trail will take you through an old oak and beech forest where guests often get a chance to spot some of the local wildlife in its natural habitat. You will enjoy a tasty picnic in a remote part of the forest where you can listen to the sounds of the forest animals and birds. After this relaxing lunch, you will remount and make your way out of the forest. The trail opens up into magnificent pastures and plains where it is possible to canter and to gallop. At the end of the trail you will come to the town of Topusko where you will settle your horses next to the Top Terme Spa and Wellness centre. Guests are taken to this open air pool area with several pools and a possibility of massage. In the evening you will enjoy a delicious dinner in the spa hotel restaurant. You will return by mini coach to the farm and it is just 15-30 minute drive.
You will spend 4-5 hours in the saddle.
Day 6. Today's trail will take you almost to the top of King Peter's mountain. This trail is a bit more demanding for the rider. On arrival at the mountain site the group will stop at a small bee-keepers where the owner, a lovely woman called Marijana, will prepare a traditional Croatian lunch using the natural wood-fire oven. Surrounded by shady forests and in the company of buzzing bees, you can settle down in the open air for a rest and some relaxation. You are offered a sample of the delicious homemade honey and can buy some to take home if you wish. In the afternoon you ride to a lower point on the mountain to the Hunting lodge where a venison (game) dinner is served. In the evening, you return to the ranch by van (15-minute drive).
Today you will spend 4 -5 hours in the saddle.
Day 7. This is the last riding day and you will head through some interesting terrain. You will pass steep hills, flat plains and a dense forest, through swamps and shrubby gorges. The trail is a bit longer than earlier rides but is equally as exciting. In the middle of the day, lunch is served as a picnic somewhere in the forrest. In the early evening you will be served a special farewell dinner by candlelight, accompanied by top quality local wine.

Day. 8 . Breakfast and group transfer to the airport at 10AM
Above is a preliminary program and are subject to change due to local circumstances.
Accommodation and Food
There are two accommodation options when staying at the ranch:
The first and most commonly used option is a modern 'mini hotel' with eight bedrooms, each with its own en-suite shower room. This accommodation overlooks the outdoor swimming pool and patio. All the accommodation has air conditioning and is equipped with TV sets and free WIFI. The double bedrooms have either twin beds, queen or king size beds.
Safe deposit box: Yes
A/C: Yes
Hair Dryer: Yes
Towels and sheets: Yes
Fridge: No
The second choice is more rustic and traditional, staying in a wooden cottage/apartment with two bedrooms (each with its own bathroom) and a small terrace overlooking the wildlife park. There is a small kitchenette and common area with a dining table. This option requires a small surcharge (approx. 100 EUR/room).
There is also a small traditional shop on site so guests can take home all the home made foods, drinks and traditional handicrafts made on the estate.
Here you will not go hungry. The menu includes traditional homemade Croatian food. You will be served three hearty meals a day with an additional snack on the trail on longer riding days. Dinner is usually three courses with an appetizer, a main course and a dessert. Wine, beer and juices are all included with the meals. The farm produces its own bacon, sausages, apple juice, plum jam, pear and plum schnapps and white wine.
Horses
English Thoroughbred, Paint, English crosses, Croatian warm blood breed, Holstein
crosses, Haflinger.
Tack: English and Western (on demand)
Weight limit: 90kg
Seaside Extension on the Island of Rab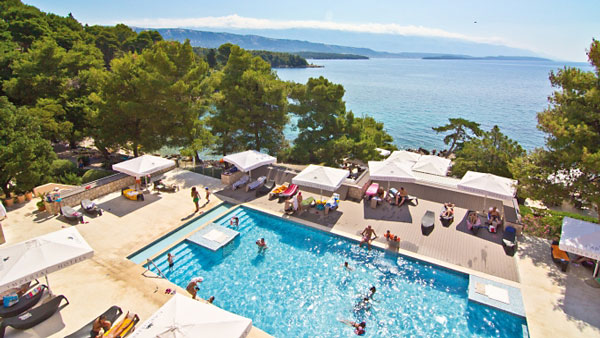 As an extension to the Zagreb Trail Ride, the ranch offers a three night (or more) trip to the beautiful Croatian coast and the magnificent Island of Rab.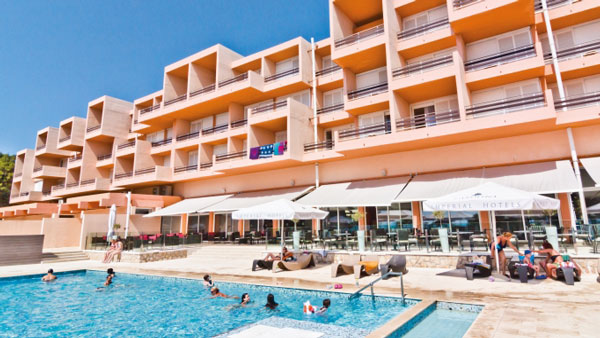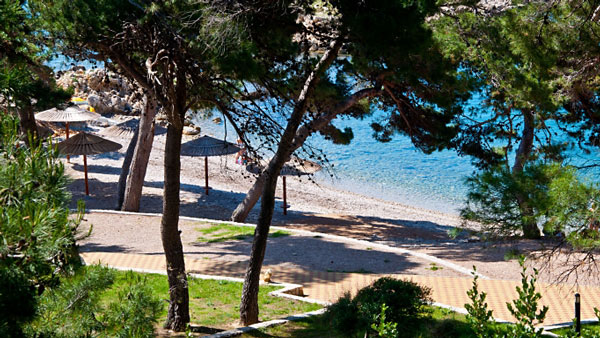 The island of Rab is situated in the northern part of the Adriatic Sea. People usually call Croatia the land of a thousand islands, which is very much true, and Rab is right in the middle of it all. Crystal clear seas, beautiful stoney beaches and heartwarming locals are what this island is famous for. Add to that a rich history of the island's settlements, which date back hundreds of years, and you can see why this island is one of the most popular in Croatia.
The Hotel Carolina is a recently fully renovated 4-star hotel situated in a secluded area north of the main town, some 20 minutes walking distance. It offers all the standard amenities one would hope to find in a 4 star hotel. Double bedrooms come equipped with AC, satellite TV, Wi-Fi, "en-suite" bathrooms, a mini bar, and a safe. The lobby and entrance area house several restaurants and bars, and there is an outdoor swimming pool located at the rear of the hotel, overlooking the beach and the sea. The beach itself is beautiful - stretching around the hotel, it's mostly of stone and sand, scattered with hundreds of shady trees making it ideal to spend the entire day just lying about, going swimming and relaxing.
There are also many interesting trips, excursions and activities available at the hotel at extra cost.

Minimum 2 people. Price: 570 EUR per person.
Transport from Hotel Carolina to airport/train/bus station in Zagreb, Rijeka, Pula, Zadar or Split can be organised at additional cost.
This extension trip includes:
- three nights of accommodation in Hotel Carolina in double or single rooms
- half board (breakfasts and dinners)
- transport from the ranch via minivan or car (ferry tickets included) approx. 2 hours drive.
Alternatively, we can provide an offer for a stay in a neighbouring hotel, the Grand Hotel Imperial, on request.
Climate

Climate: Most of Croatia has a continental climate with hot summers and cold, snowy winters. The coastal area has a typical Mediterranean climate with mild wet winters and warm sunny summers. Statistically speaking, Croatia is one of the sunniest countries in Europe.



Travel Information
Ability description: Level, trail ride 2-3 >>

Included in the price: 7 nights, 5 days riding, full board incl. soft drinks and wine & beer with meals. A Top Terme Topusko wellness ticket.
Not included: Flights, ticket to Plitvice National Park (approx 15 EUR - 25 EUR), return Zagreb airport transfers (1 group transfer), personal insurance, drinks and extras not mentioned.

Travel: Book flight/rental car >>
Fly to Zagreb.

Transfer: Book in advance with HorseXplore.
From Zagreb airport to riding center, about 1-1 h 15 minutes by car.
Price: Transfers are charged extra 30€ per guest (round trip) directly at the ranch, payable in cash only (Euros or Kuna)
Time: The pick up time is usually between noon and early evening in the arrival hall and is based on the last guest's arrival time. Guests may be asked to wait at the airport for their pickup up to a maximum of 4 hours. On departure day the transfer leave the farm around 10 AM so book a flight that departs after noon.
Meetingpoint: At the international arrivals exit gate.
Horses: English Thoroughbred, Paint, English crosses, Croatian warm blood breed, Holstein crosses, Haflinger.
Horseback Riding: long rides with 4-5 hours riding / day.

Single room: Can be booked with a supplement. For price click on "Book on request" under Dates & prices. If you are willing to share room, you will not have to pay a supplement if you are allocated a single room.
Currency: Kuna is the currency in Croatia (HRK). At the riding center, it is ok to pay the transfer cost in EUR. For entrance fees, souvenirs, etc., it is Kuna (HRK).
Credit card: The riding center does not accept credit cards.
Tipping: Not required but appreciated.
Wifi: Yes
Electricity jack: EU standard
Group size: Min 4, max 8 riders.
Age limit: From 16 years with an adult.
Closest village: 20 km away.
Beach: None
Pool: Yes, and jacuzzi.
Misc.:
Riding equipment to borrow: Helmet
Saddle bag available: Yes
Special diet: Inform when booking.