Belize, Caribbean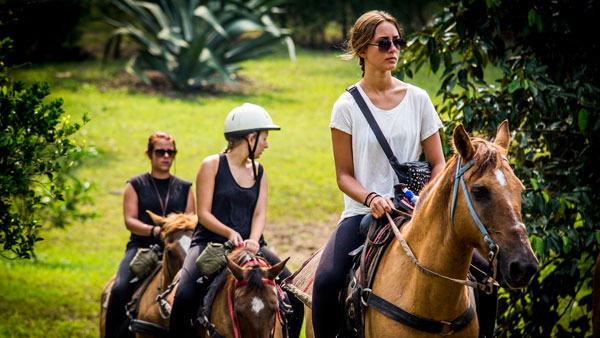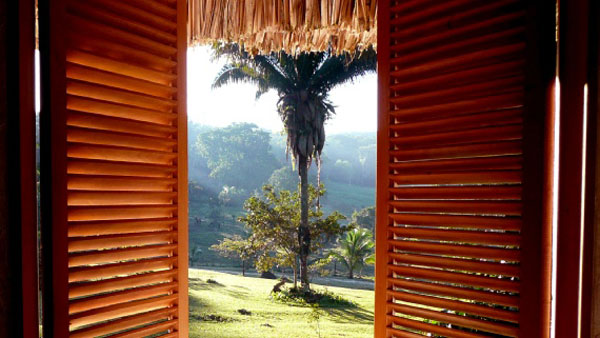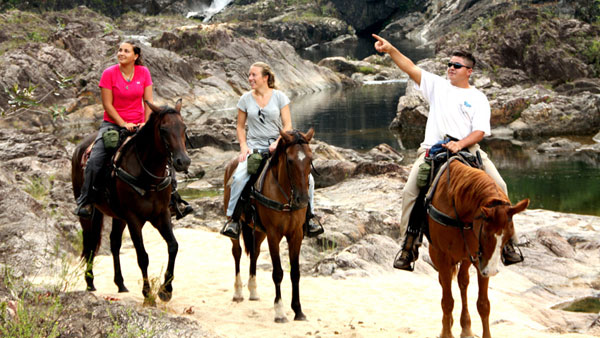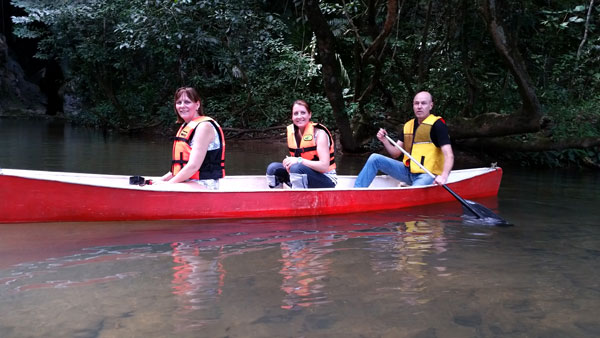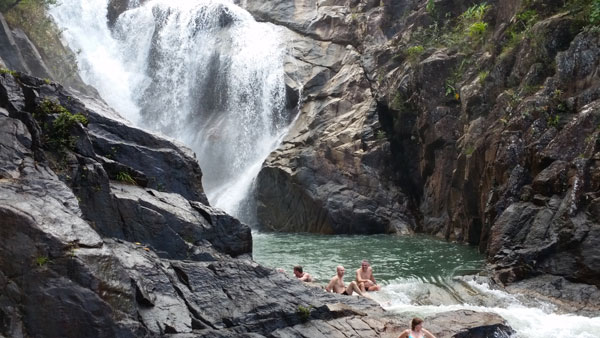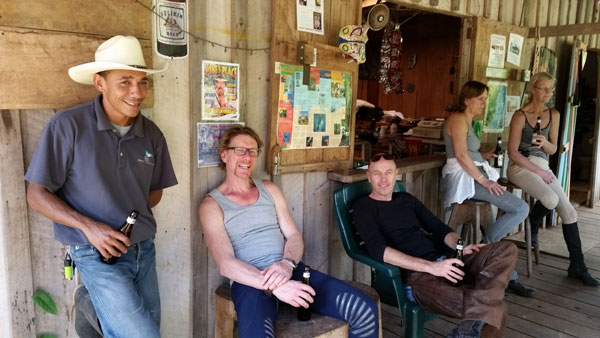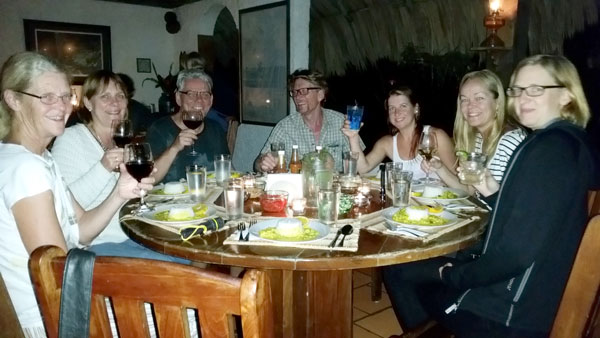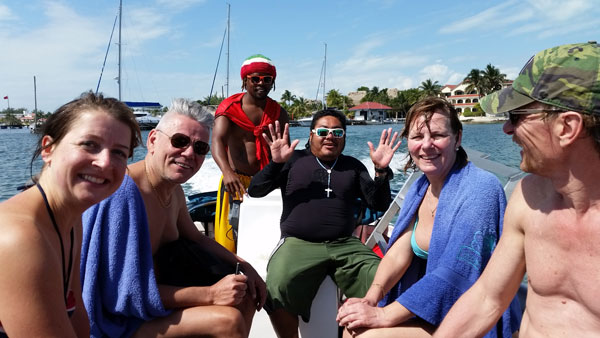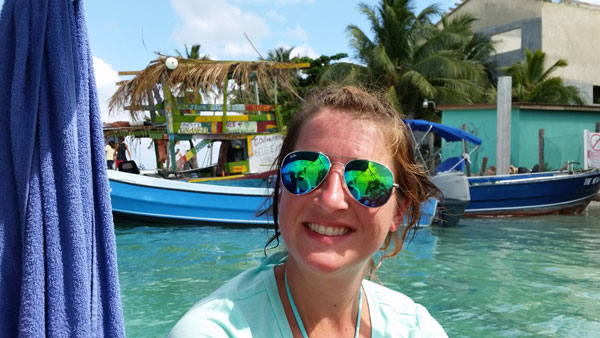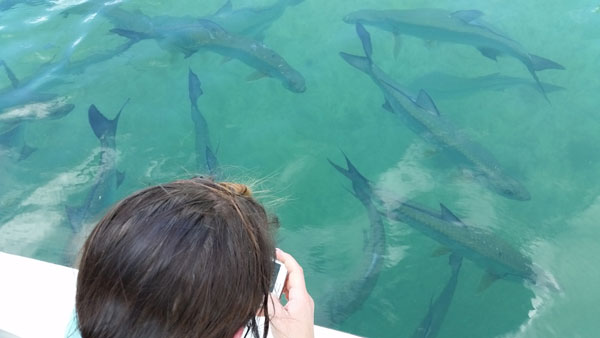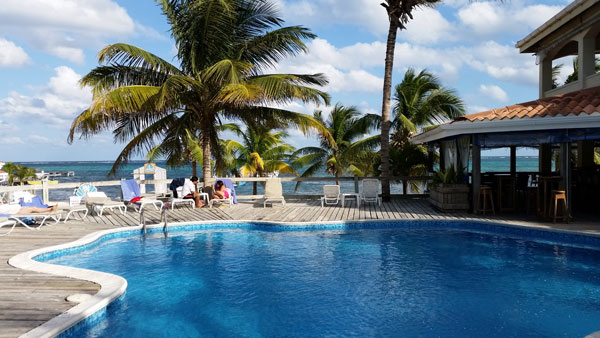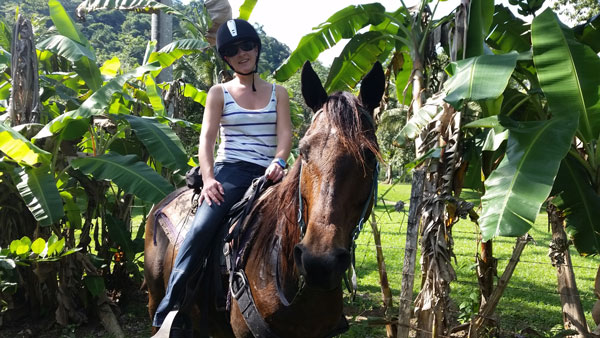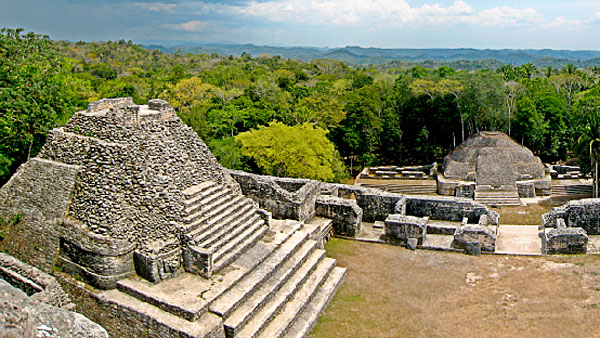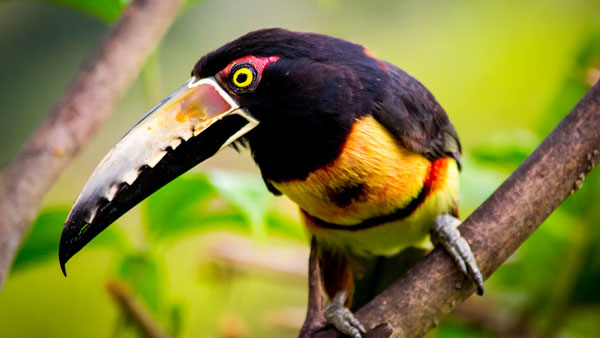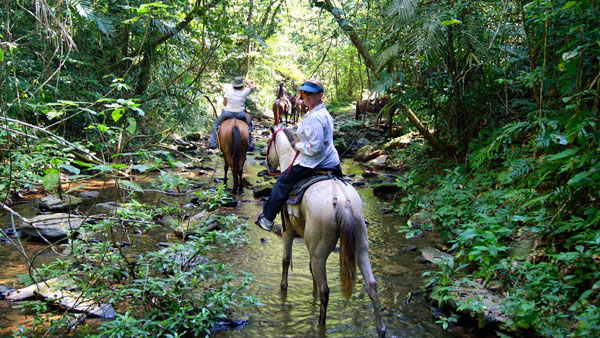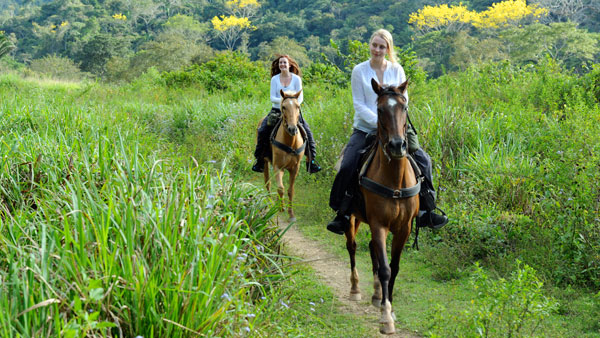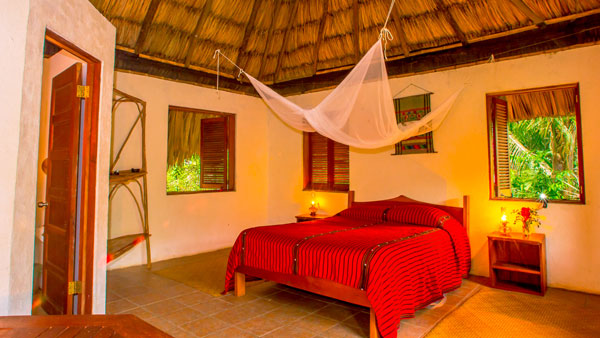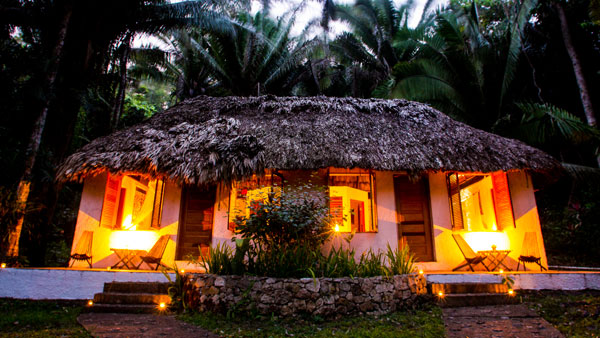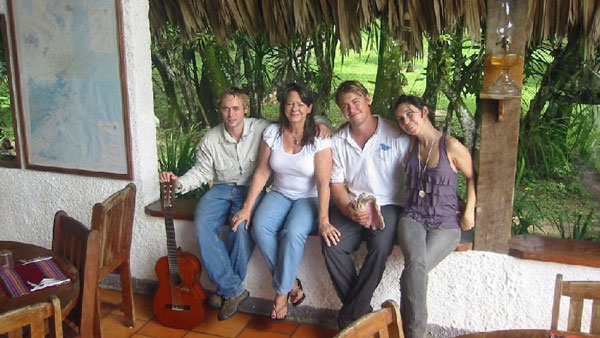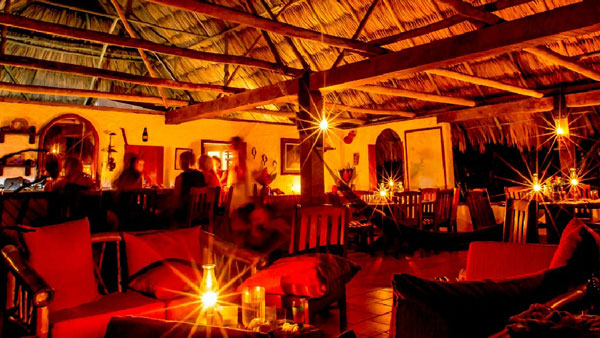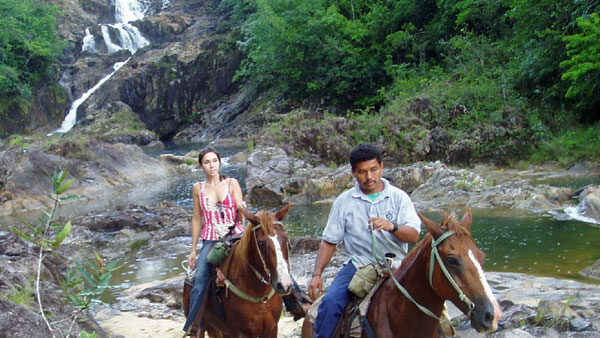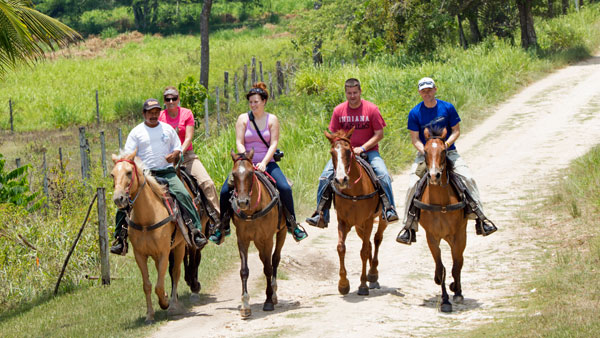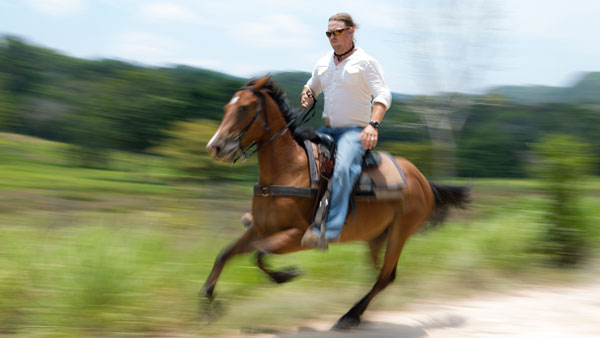 Jungle Adventure
Belize is a little paradise sandwiched between Mexico and Guatemala and feels like a Caribbean island with its reggae music and pina coladas. The country has an exciting mix of tropical rainforest filled with colorful animal life, majestic mountains, old Mayan temples and a 300 kilometer (185 mile) long reef with over 400 coral islands. Here you will have the chance to experience a real adventure.
You will ride easy going western horses, often crossed with quarter horses. Waking to the sounds of toucans and parrots is a beautiful experience. On the rides, you will visit fantastic Mayan ruins, paddle canoes in a glistening stalactite cave, swim in beautiful waterfalls and ride through the rainforest where you will be amazed by your guide's knowledge of the flora and fauna.
You will stay in small charming cabanas with straw roofs, Mayan tapestries, your own bathroom and a fantastic view over the beautiful valley. The kerosene lanterns make for an exotic atmosphere.
The Cantina is where everyone meets to relax in the bar and eat delicious meals with lots of fresh fruit and vegetables. The evenings are filled with the sounds of howler monkeys and the scent of exotic flowers. You will always remember this enchanted location.
After a beautiful jungle ride, you can extend your stay with a few days on a tropical island and snorkel or dive on one of the world's largest coral reefs.
Accommodation and Food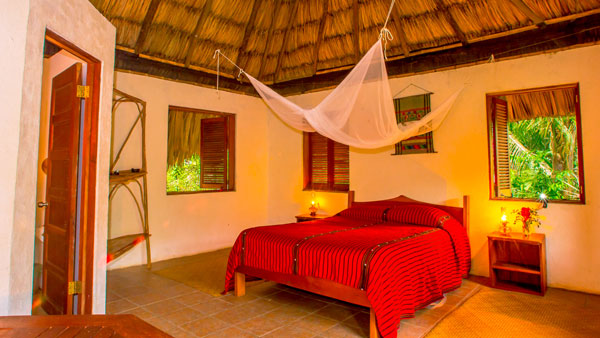 You will stay in small cabins (cabanas) made of local timbers with straw covered roofs in the traditional style. Each room is decorated with woven Mayan tapestries, locally made tables and chairs, your own bathroom with hot water and a verandah with a view of the beautiful valley. There is no electricity in the rooms and kerosene lamps provide the lighting and an exotic atmosphere.. Mosquito nets are available, but are generally not needed so you can leave your window open and enjoy the cooling evening breeze and the sounds of the jungle.
The Cantina is the central point where everyone meets in the evening to talk in the bar, and to eat breakfast and dinner. In the Cantina, there is electricity to charge your phone, cameras, computers or anything else that needs charging. Internet access is at no additional cost. The food includes homemade local dishes of fish, barbeque, pizza, tacos, rice and beans, homemade tortillas, bread, cookies and lots of fresh fruit and vegetables, most of which are grown in the local area.
Horses
There are 35 easy going Western Horses often crossed with Quarter Horses.
Christmas

The country Belize is both exotic and beautiful. In the middle of the jungle this ranch is run by an american family who are passionated about protecting the jungle and its animal life. This is the perfect way to enjoy christmas for you who likes horses and nature. Of course you will eat lovely food as well.
Only one room available.
Climate
With an average annual temperature of 29°C (84 F) it is always warm, but remains pleasant. The sea breeze and the jungle and rainforest keep you cool even in the warmest summer months, while the winters can be cool without being really cold. Put simply, it is a climate that is very close to perfect. Even in the winter (November to March) the temperature in Belize seldom drops below 16°C (60 F), while during the summer (May – September) it is around 30°C (86 F). Air humidity is consistently around 86%. The dry season in Belize is between February and May and has a significantly lower rainfall than the rest of the year. When it does rain, it is often gentle and short showers.
June to December is the rainy season when parts of the country experience up to 3,810 mm rain (233 in) and heavy, occasionally powerful, storms often in the late afternoons, as it is throughout the West Indies. The rainfall usually comes in June or the beginning of July with a pause at the end of July or August, which is known as the 'little dry'.



Travel Information
Ability description: Trail Ride Level 2-3 >>
Included in the price:. 5 or 7 nights, 4 or 5 days riding, full board (excl. drinks) transfers.
Not included: Flights, drinks, personal insurance, departure tax for the flight home that is approx.. USD 40.
Travel: Book flight/rental car >> We help you book your flight if you wish.
Fly to Belize International Airport. The easiest way is to fly via Miami, USA. Norwegian has direct flights to Fort Lauderdale in the USA and from there it is approximately 30 minutes to Miami. An over night stay in Miami is often required before you fly on to Belize which takes about two hours.

Transfer: Book in advance with HorseXplore.
From Belize airport to equestrian center, included.
Health and vaccinations: Generally, no vaccinations are required. Dengue fever and malaria do occur in Belize, but seldom in the area around the ranch. Bring mosquito repellent (which can also be bought on location).
Single room: Can be booked with a supplement. For price click on "Book on request" under Dates & prices. If there is no one to share a room with, a single supplement will be added.
Currency: Belize Dollars and USD.
Credit card: Yes, they accept Visa, MasterCard, Discover, American Express och PayPal.
Tipping: Not required but appreciated, about 10 %.
Wifi: Yes
Electricity jack: Three stick socket.
Group size: Minimum 4 and max. 10-12 riders.
Age limit: No, but you need to be a competent rider.