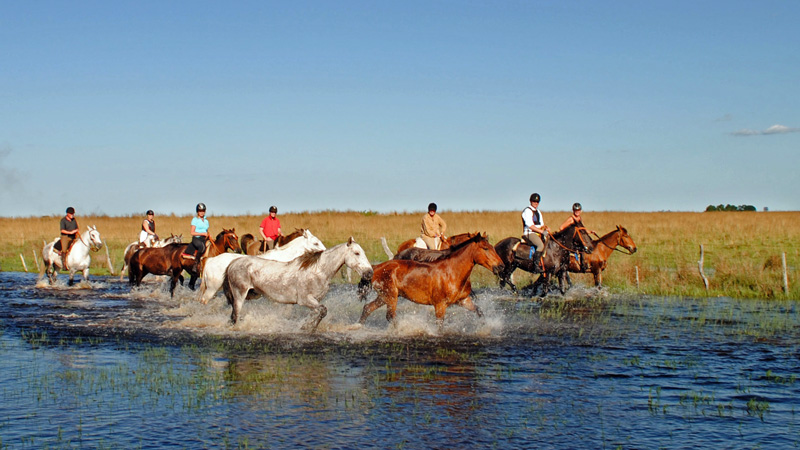 This point-to-point ride is exciting, fast-paced and gives you a glimpse into the lives of wealthy cattle ranchers. You will stay at four different Estancias (= ranches) each with its own distinctive character. The vast plains are perfect for those people who like long gallops, with more than thirty kilometers (18 miles) of high-tempo riding each day.
From Buenos Aires you will take the luxurious night bus to Esquina where you will be met by your hosts. Following a tour of the Estancia, the horses are saddled ready for a test ride. Out in the wide-open spaces, you can forget your big-city problems and enjoy the riding and the natural setting. Back at the ranch, a candle-lit dinner awaits.
The following days offer high-tempo riding with picnic stops along the way, and it is always exciting to arrive at each new ranch. One evening you can have a massage and on another cool down in the pool. Those who wish to can also go on a moonlight ride.
Back 'home' again, you can choose between helping out on a cattle drive, or why not try polo? One thing is certain, this will be an unforgettable week.